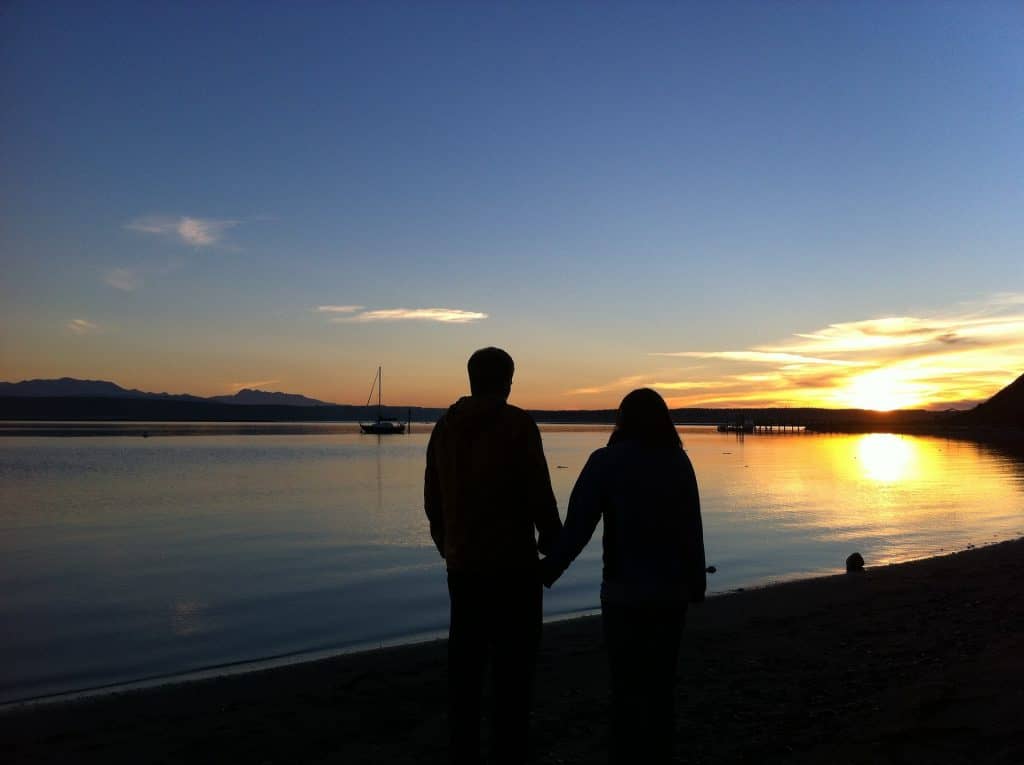 One of the milestones in dealing with a past relationship is the day your ex finds a new partner. It's like that line in the Godfather III movie. Just when you think you're over it, your emotions pull you back in.
Turn things around by shaking free of the past and preparing yourself for new connections. If your ex has found a new partner then try these steps for helping you and your children adjust to the changes in your relationships:
1. Steps to Take for Yourself
Accept your feelings.
It's natural to go through a stage of jealousy or bitterness. Distinguish between having such emotions and acting on them. Realize that you can make your discomfort dissolve in time by training your mind to be peaceful.
Resist comparisons.
Maybe the new girlfriend or boyfriend is younger, thinner, or richer than you. They won an Olympic gold medal in ice skating or they published a best seller. In any case, it's more productive to focus on your own development.
Shift your attention.
Technology and mutual friends make it easy to collect information about the new couple. Redirect your efforts to more constructive activities.
Seek support.
Surround yourself with family and friends who encourage you through difficult times. Talk with a counselor who specializes in relationships.
Restore trust.
Your experiences with your ex may have affected your ability to trust others. Take baby steps to build up your comfort levels. Chat with a new neighbor. Invite a friend to attend the opera with you if you usually went with your ex.
Go out on a date.
It may take time to make a lasting connection, but you can enjoy a pleasant evening out right now. Join an online dating site and meet someone for coffee.

Start a new project.
Throw yourself into a new adventure. Sign up for scuba diving classes or plan a vacation in Finland.
2. Steps to Take with Your Children
Clarify the situation.
Your ex may marry the first woman they meet or date around for years. Wait until they announce their engagement to think about how someone will adapt to being a new stepparent.
Set boundaries.
If communications with your ex and their partner tend to backfire, restrict your interactions to essentials. Coordinate on matters like child care and dental appointments, but keep your private life to yourself.
Prioritize issues.
With so many changes to deal with, concentrate on the major concerns. Ensure that your children are safe and observing basic etiquette.
Respect different household rules.
You and your ex may follow your own distinctive rules when it comes to how you run your households. Provide as much consistency as possible and be tolerant about personal preferences.
Show compassion.
Take into account that the three of you and your children are facing an unfamiliar situation. Respect each person's opinions and empathize with their struggles.
Spend one-on-one time.
Your children may need extra love and attention when your ex brings a new partner into the home. Plan separate activities with each child so you have the opportunity to answer their questions and talk on a deeper level. Be positive and cheerful. Ask their teachers and other adults to inform you about any changes they notice.
Communicate directly.
Talk to your ex and their new partner instead of relaying messages through your children. Protecting your kids is worth any inconvenience.
So… if your ex has found a new partner you can find peace and still extend your good wishes to them. Be honest about your feelings and make smart choices that create greater love and fulfillment in your own life.